kisha no e
Best part of summer is always biting into a refreshing watermelon. I can enjoy it at room temp, cold and even frozen. Growing up I can remember the sweetest ones WITH seeds coming from the South. Heading to n from NC, there was always an old man on the side of the road in a truck full of watermelons. My stepma would pull over n she'd go thru a bed of em n start thumping. I would just watch as she explained why she thump'd. It's such an art to picking the right one by the sound of the thump to the veins n to get one that was sweet was like hitting the lottery. OMG!! I can still remember taking multiple triangle cuts n biting into juicy goodness while either chewing or spitting out the seeds. Incorporating this outfit for #WerkCouture took me back to my childhood.
The inspiration for the outfit must've translated into my spirit becuz cruising around the hallways at work felt light n playful. I got a lot of compliments becuz it was bright n fun. Funny thing is...the outfit randomly came together on a whim. My head wrap is from a beloved artist who I admire. Her art work is phenomenal n she sells dope pieces. Definitely check out Rebecca at Beyond Fresh. It was the focal piece n totally unexpected to see in the office space.
Vintage Blazer: @shopvintageboutique on IG
What is fascinating to me is how...I legit got away with wearing a tank top and sweatpants to work, LOL. Like...who do I think I am. This was an example of not what u wear but how u wear it. The blazer was a professional touch which distracted u from the Nike sweatpants n becuz the head wrap mesmerized u in itself; it kept u focused up top.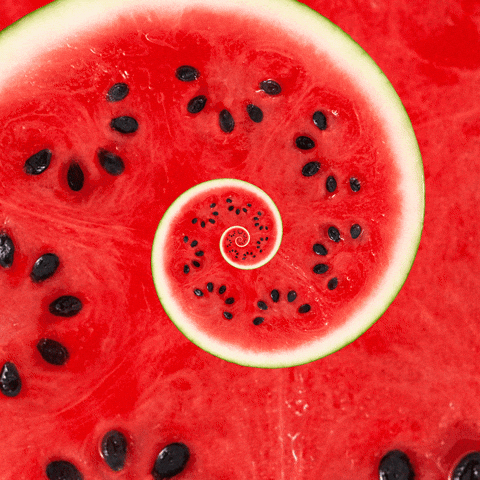 The shoes u ask...aaaah so u noticed huh lol. Anybody remember Charlotte Russe? A few years ago they closed down majority of their stores so during a helluva clearance sale, I stumbled upon these quirky shoes n copped em for $5. Who knew they'd complete an outfit for summers to come as I thump thru the hallways lookin oh so sweet.